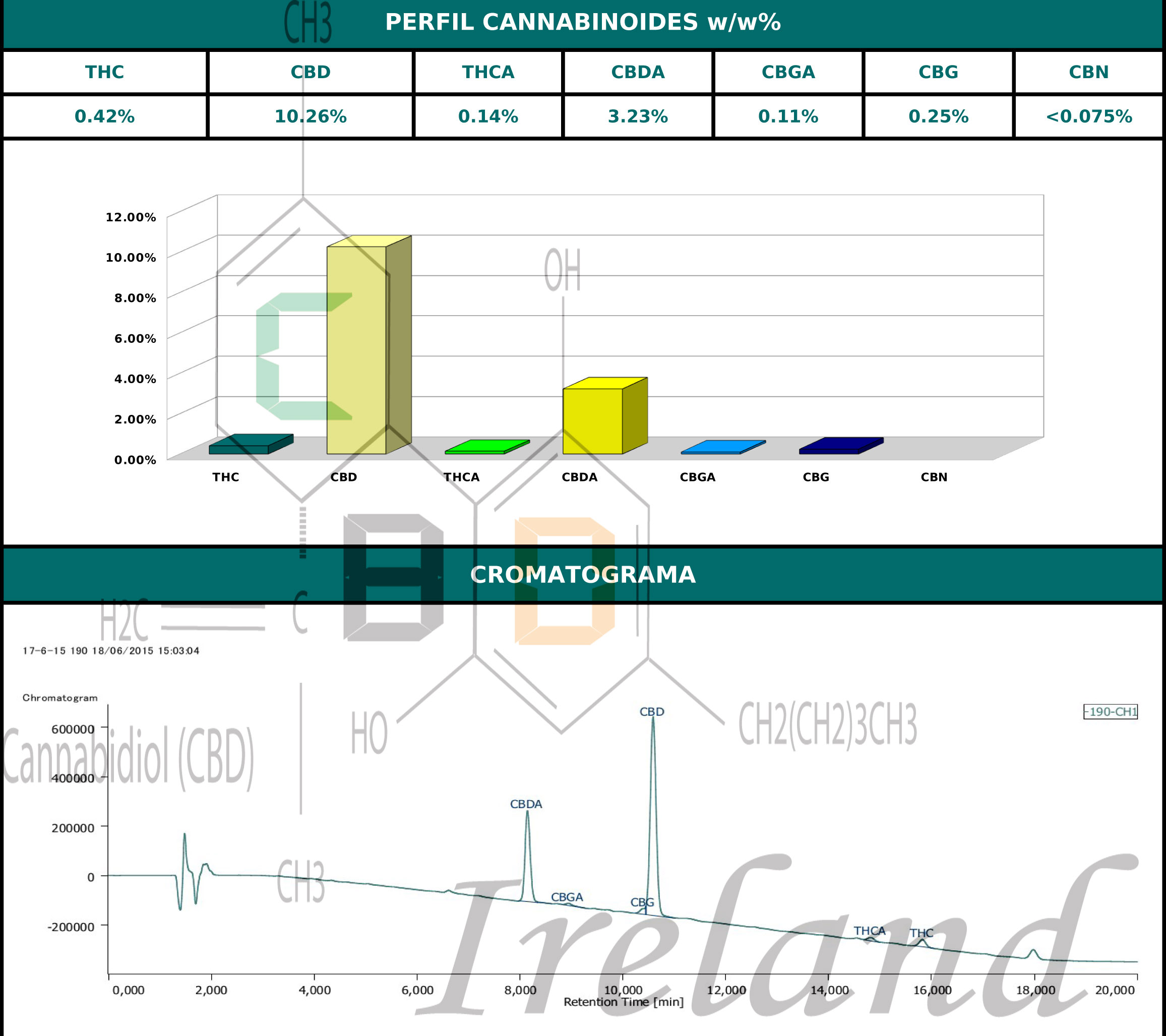 This is a sample tested from a basic form of a CBD strain.
See how this has little or no THC at all, but a nice level of CBD.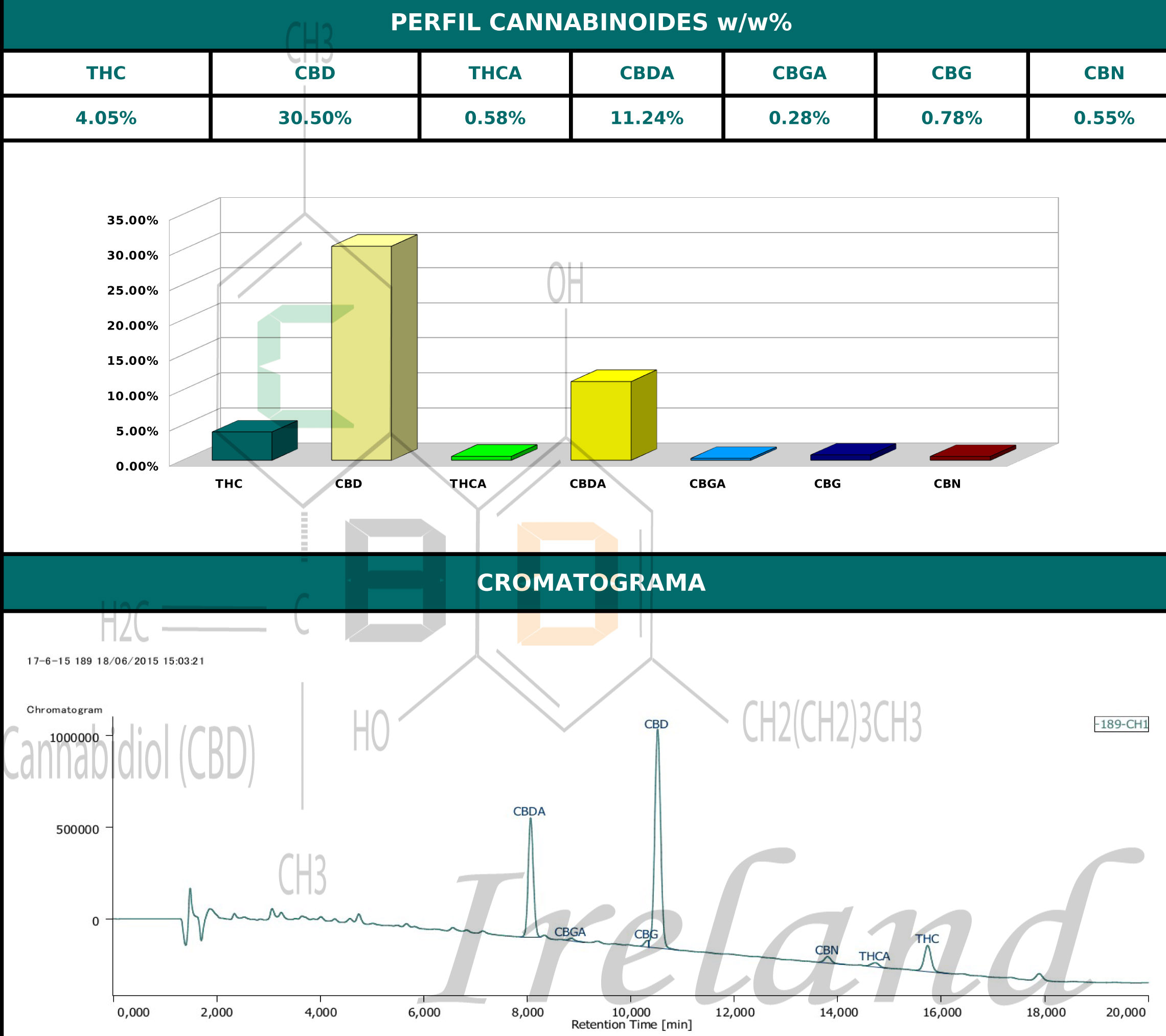 Sometimes extracts can prove to be of great value.
This extract shows a very low level of THC and a very high level of CBD.
Through careful selection of material or strains, a high extract can be achieved.
All the much needed cannabinoids are of good levels here. This is good.!!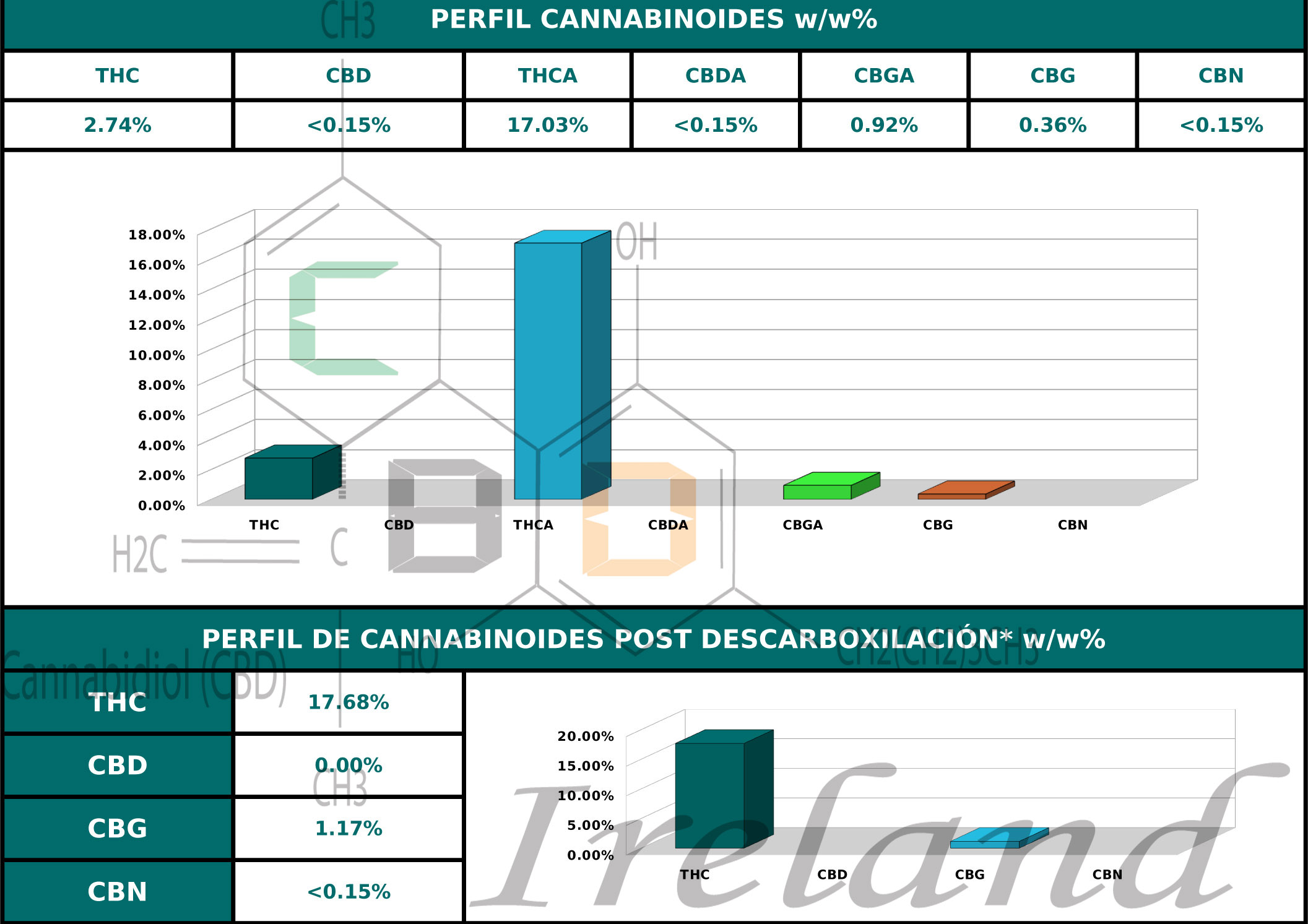 Here we have Amnesia Haze from a Unnamed seed company. They state this strain has a medium CBD level, so ideal for medicinal use.
We need to be clear here. We do not believe in preaching or getting on a high horse. Simply look at the statistics and the facts.
85% of all strains worldwide have no CBD in them at all. Most seed companies only sell THC rich strains because recreational users prefer this.
This is ok, but telling people it has something it has not. Well that's wrong.                                   THC does have medicinal properties, but as CBD CREW are trying to show us,                              is that both THC and CBD are needed in a equilibrium in order to cure common diseases. Both have there own duties in the curing process.
THC has proven to be a great pain reliever whilst CBD a great cancer inhibitor.!